Delivering bespoke garden design solutions across Bromley and Chislehurst.
Is your garden beginning to look tired? Perhaps you feel there is a better way to utilise your space? Here at MK Landscapes, we specialise in delivering tailored designs that can transform gardens of all shapes and sizes into luxury outdoor spaces. Our team hold a level of technical and creative skill which can't be beaten throughout south east London. Our in-house designers have worked with clients to turn their visions into reality, and our luxury landscaping work has transformed front gardens, rear gardens and external patio spaces across Bromley and Chislehurst. To find out more about our garden design services and how you can elevate your outdoor space, call us on 07477 798962.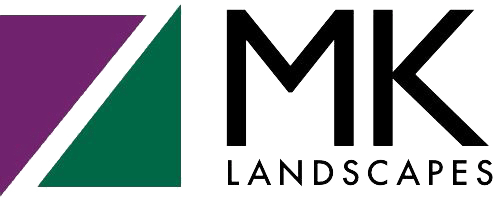 Is your garden in need of our specialist design work? By getting in touch, we can talk through your visions and requirements and create a bespoke design for your outdoor space. Give us a call on 07477 798962, send us an email at info@mk-landscapes.com, or fill out our contact form.
Find out what our clients say
We provide garden design services of impeccable standard, but don't just take our word for it. Our clients, past and present, have left honest reviews about the garden design services we have delivered.
Take a look through them to find out what you could expect from us.
Our approach to garden and landscape design
We aim to provide a garden design service that remains simple and straightforward, from conception through to completion. Communication really is key, so we keep every client updated throughout, allowing them to share their thoughts whilst we transform their dream garden into reality.
What to expect from our garden design service
When it comes to our modern garden designs, our team work alongside our clients to ensure that landscaping visions of all kinds are replicated accurately when brought to life.
During our site visit, we will talk thoroughly about your preferences, requirements and the end goals that you have in mind. We will take precise measurements, as well as photographs, to ensure that our drawings are accurate and replicate your outdoor space perfectly.
Our finished designs will be drawn to scale and will showcase all of the natural elements, such as trees and shrubbery, as well as man-made features such as furniture and lighting. These designs will be shared with you before any work is undertaken, and will act as a visual aid to show you what complements what, and what might not be as practical.
Why choose MK Landscapes?
When it comes to garden and landscape design, there are many reasons why our clients turn to us.