Luxury landscaping and bespoke garden design
Landscape gardener in Sevenoaks
Is your garden in Sevenoaks in need of an upgrade? At MK Landscapes, we provide luxury landscaping services that transform outdoor spaces. Whether there is a vision you have in mind, or if you are looking for an expert to create a beautiful yet functional space in your rear or front garden, you have come to the right place. As a team, we possess a level of creativity and skill that allows us to turn garden landscape dreams into reality in Sevenoaks. To find out about how we can elevate the potential your property holds with a modern garden design, give us a call on
07477 798962
.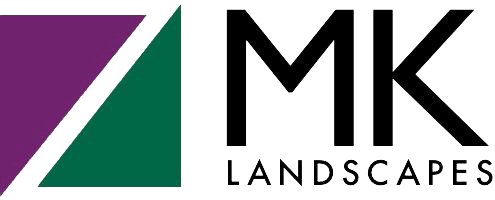 Our landscaping services in Sevenoaks know no boundaries. With our level of skill and creativity, anything is achievable. Get in touch with our team to discuss your vision with us, and allow us to turn them into a reality. Call us on 07477 798962, send us an email at info@mk-landscapes.com, or fill out our contact form for a quick response.
Take a look at what our customers say
Across Sevenoaks, we provide bespoke landscaping services of the highest standard, but don't just take our word for it. Take a look through our reviews to find out how our customers in Sevenoaks feel about the services we provide.
Soft landscaping in Sevenoaks
Over the years, we have provided homeowners across Sevenoaks with a vast range of soft landscaping solutions. Putting our expertise, creativity, and passion to use, we are able to transform front and rear gardens to produce spectacular results.
We provide a comprehensive planting and turfing service in Sevenoaks, from low maintenance schemes to floral landscapes. We only ever provide high-quality turf which has been freshly cut, and our graded topsoil is always sourced from reputable and trusted suppliers.
We've created a number of children's play areas within domestic gardens. From play bark and wood chippings through to sunken trampolines and climbing frames, our play area service is entirely comprehensive.
Our artificial turf service provides a low maintenance solution for gardens in Sevenoaks. We can present a selection of samples to ensure you make a final choice which you are happy with, before laying it with precision.
Hard landscaping in Sevenoaks
Our team are specialists in providing hard landscaping solutions to domestic properties across Sevenoaks. With the combination of our skill, professionalism, and precision, we are able to provide bespoke solutions for every customer.
We provide a diverse range of fencing solutions to suit every budget, need, and style in Sevenoaks. From singular fence panels to entire border fencing, we work alongside the requests and requirements of every customer.
Whether you are looking for a deck made from natural timber or composite boarding, we provide a versatile range of garden decking solutions to our customers in and around Sevenoaks. We can even add a unique touch!
Garden patios are the ideal place to unwind or entertain. Working with reputable individual suppliers, we can provide patios in a range of paving styles to suit your style preferences, leaving a long-lasting finish.
With our expertise, precision, and skill, we can provide brickwork and rendering for homes across Sevenoaks of the highest quality. From traditional walls to slate cladding, we can offer it all. Name it, and we will provide it. 
Extend the beauty of your home outdoors with the installation of high-quality garden lighting. With careful design, we can ensure that your chosen lighting styles complement your Sevenoaks space perfectly.
Our approach to landscape and garden design in Sevenoaks
We provide our customers in Sevenoaks with a straightforward design process from start to finish.