Delivering bespoke garden design solutions across Bromley and Chislehurst.
Landscape gardener in Tonbridge
Are you looking for a way to spruce up your outdoor spaces? With our specialist landscape gardeners in Tonbridge, you can transform your front or rear garden into one of luxury with the support of our skill, passion, and intricate approach. Across the years, we have delivered bespoke solutions to domestic properties across Tonbridge, turning visions into realities and exceeding expectations with each of our landscaping services. Achieve the full potential that your outdoor space has to offer by calling 07477 798962.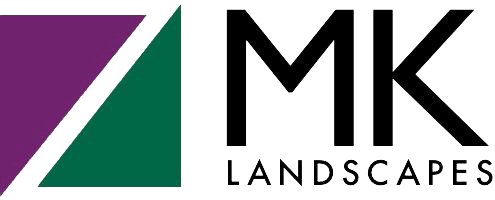 When it comes to upgrading your garden in Tonbridge, the sky is the limit. Get in touch with our team to kickstart the process and be supported from design to completion. You can call us on 07477 798962, send us an email at info@mk-landscapes.com, or fill out our contact form and we will get back to you shortly.
Take a look at what our customers say
We take pride in the standard of our tailored landscaping services in Tonbridge, but don't just take out word for it. Our customers, past and present, have provided reviews on the services we deliver across Tonbridge. Take a look through them.
Soft landscaping in Tonbridge
Our soft landscaping solutions in Tonbridge are tailored to the requests, requirements, and allowances of each customer and their outdoor space.
Our planting and turfing services in Tonbridge are entirely comprehensive. Our turf is always freshly cut, and you can rest assured that the topsoil used will be of high quality as we only ever source it from trusted suppliers.
Bring the playground to your garden. Our comprehensive play area service provides families with unending outdoor fun. From play bark to climbing frames, we can provide it all.
Welcome a low maintenance solution to your garden with artificial turf. With our selection of samples, you can be sure to choose the style that best matches the vision you have for your garden in Tonbridge.
Hard landscaping in Tonbridge
From single panels to border fencing, the solutions we provide when it comes to garden fencing in Tonbridge are suited to every style and budget.
Introduce elegant decking to your garden in Tonbridge. From natural timber to composite boarding, there is a solution for every requirement, vision, and budget. We can even incorporate a unique touch!
We work with individual suppliers who provide us with a range of patio paving materials, allowing us to provide a whole host of styles. From slate to porcelain, the choice is yours.
Inputting our precision and skill into your brick work and rendering will provide you with a garden of seamless quality. From traditional brick walls to slate cladding, the opportunities for your space are extensive.
Introduce sophisticated yet stylish lighting to your rear or front garden in Tonbridge with our garden lighting service, designed and installed by our team of specialists.
Our approach to landscape and garden design in Tonbridge
When it comes to our process, we aim to keep things straightforward for every customer, whilst providing a result that exceeds expectations.